Budapest Bauhaus
This Bauhaus style villa is a type of modernist architectural design that emerged in the early 20th century. It features a simple, geometric design with an emphasis on functionality and practicality.
The interior is characterized by an open floor plan and minimalist aesthetic with clean lines and a lack of ornamentation.
The homeowners wanted to create a luxurious, minimalist smart home that incorporated cutting-edge technology and design features. This needed to include full audio and video integration, secure networking, shutter control, garage control and RGB smart lighting. Additionally, they wanted to be able to access the home remotely. 
Details
Technology Architect: Andrew Woods
Architects: Globo Menedzsment Kft
Interior Design: Szabó Z Milán Belsőépítész
449 m² Bauhaus-style Villa
4 Beds, 3 Baths, 2 Half Baths
Home Office, Media Room, Wellness Area with a Pool and Sauna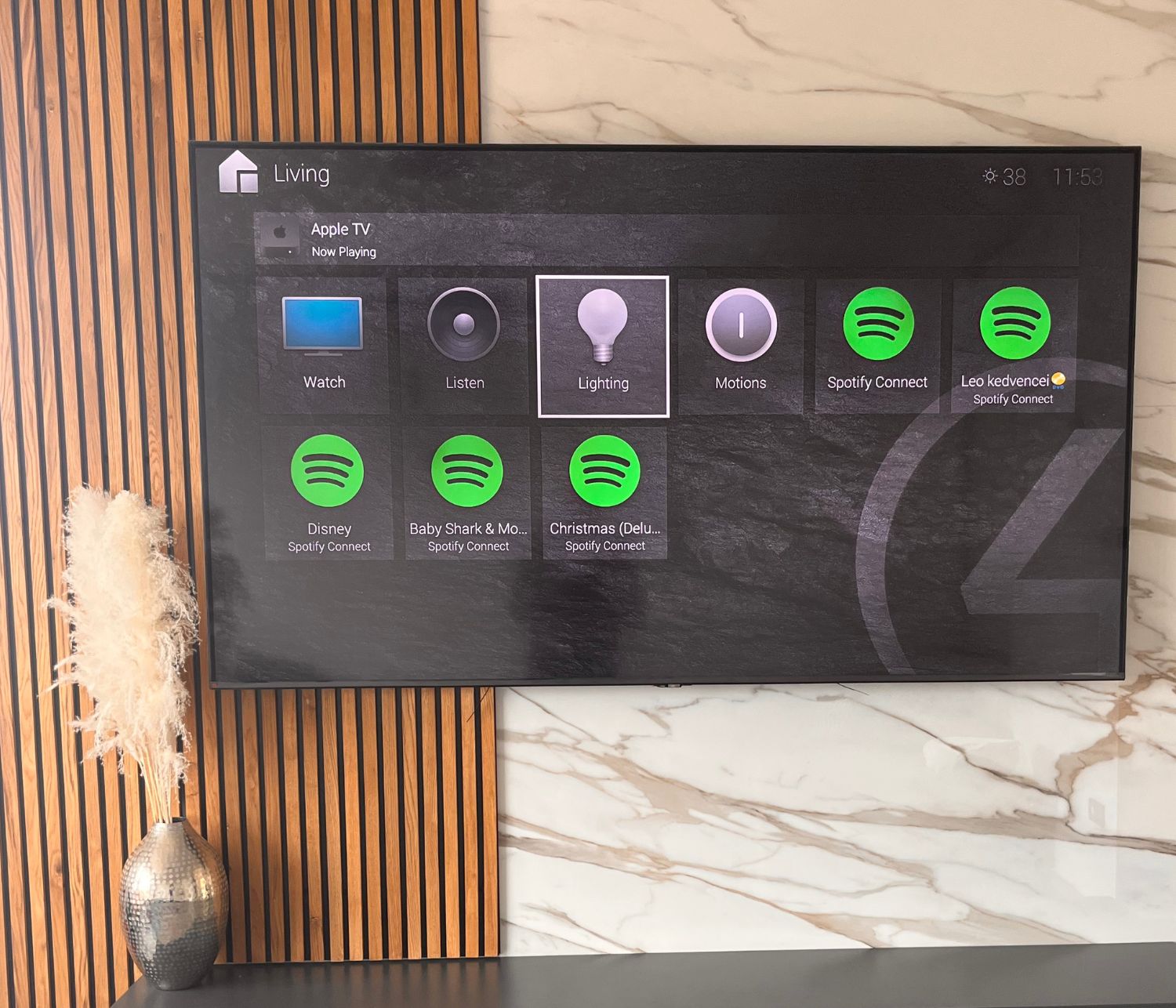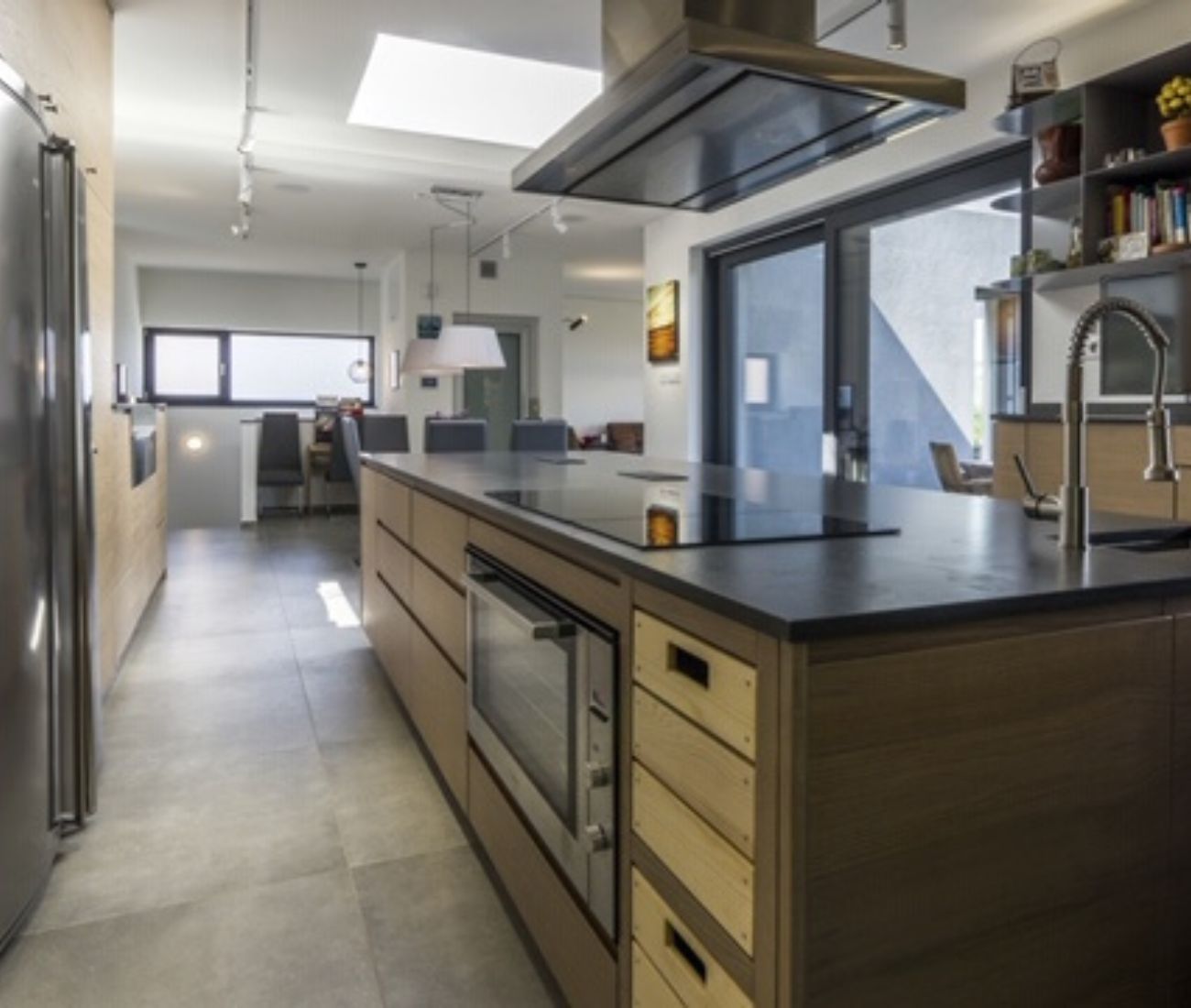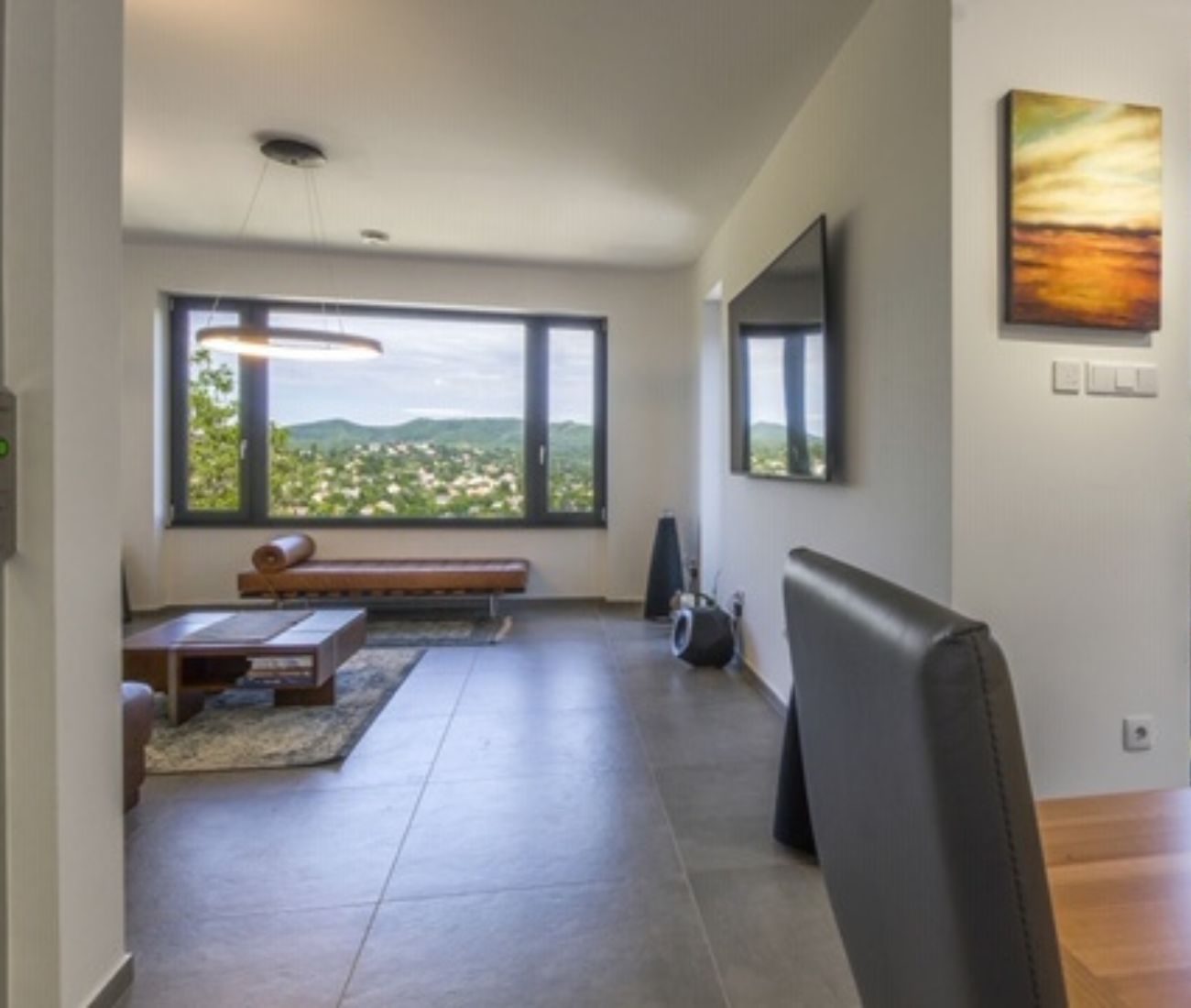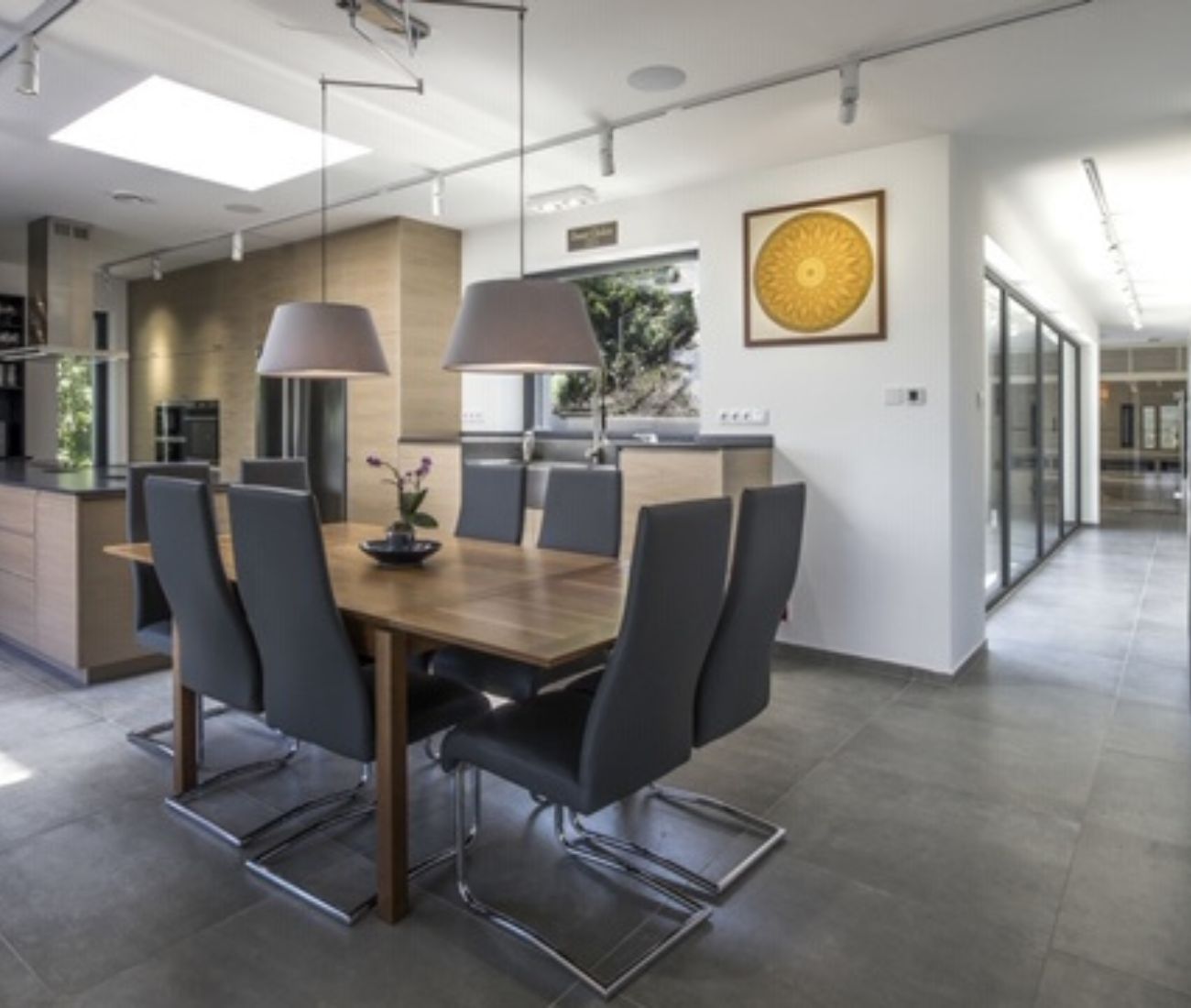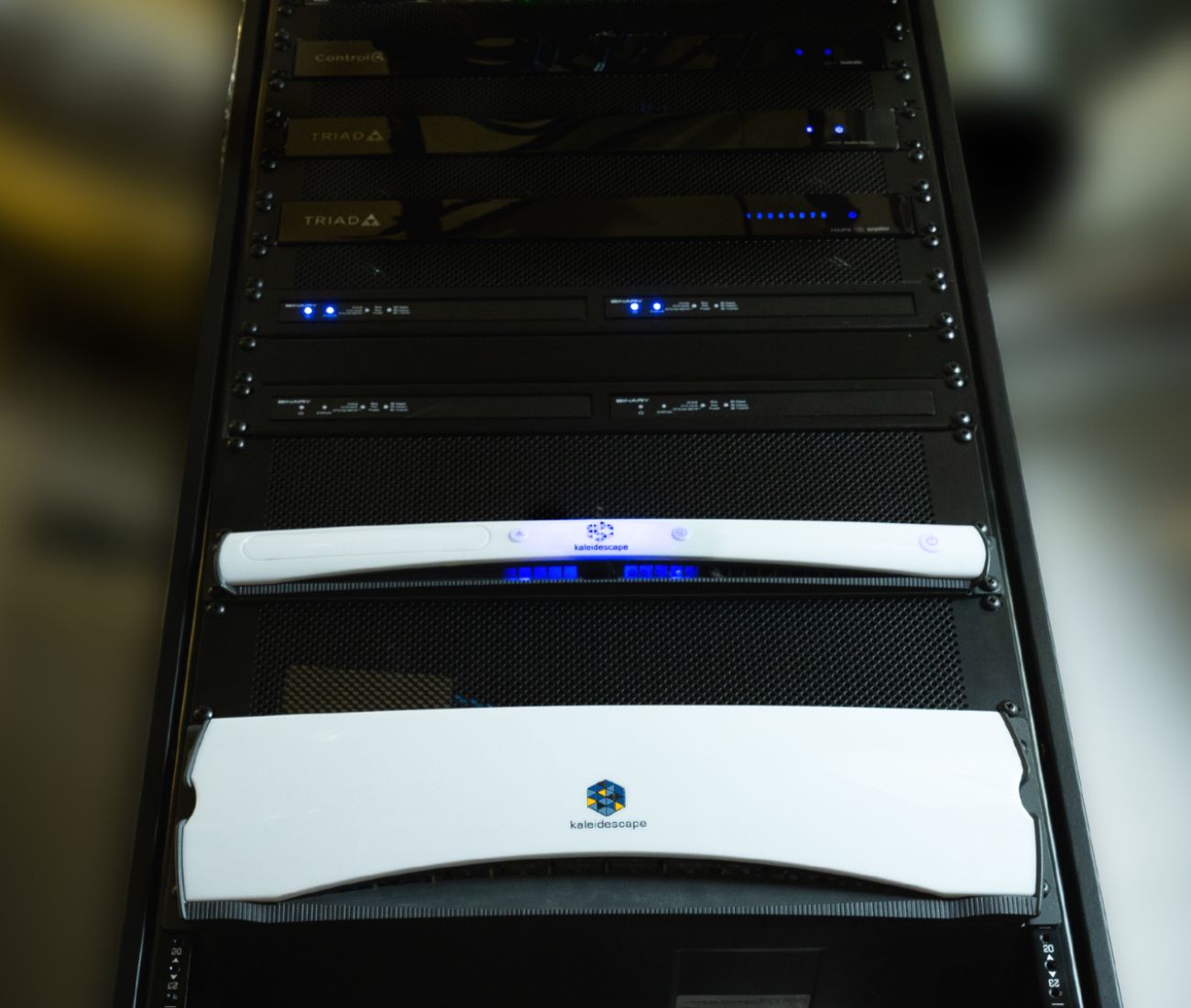 Challenges
Creating a Bauhaus minimalist smart home is challenging and we needed to consider several factors:
Compatibility: Our client had existing technology that we needed to integrate – their Kaleidescape Movie Server. The Terra server downloads a 4K movie in as little as 10 minutes and can simultaneously distribute up to ten 4K HDR movies to players, allowing customers to enjoy their movie collection throughout the home.
Cost: S

mart home devices can be expensive, and investing in a large number of devices can quickly add up. Finding affordable, high-quality devices that fit your minimalist aesthetic can be a challenge.
Privacy and Security: Smart home devices can collect a lot of data, and ensuring that this data is protected and used ethically can be a challenge. Additionally, ensuring that your smart home is secure and protected from hackers can be a challenge, especially if you have many devices to manage.
Solutions
We first started by designing the home network using professional grade Pakedge Networking and power distrubution equipment, with an Control4 EA-5 controller as the main hub. The controller and all other equipment were designed to be hidden in the main rack located in the electrical room on the ground floor. 
Putting networking and AV (audio-visual) equipment into rack provided several benefits including: organization, space-saving, cooling and security. It also allows the home to retain its minimalist esthetic.
By using a Control4 HDMI Matrix Switch,  we can distribute HDMI sources to various video display locations in the home with full HD clarity. All video sources such as AppleTVs and cable boxes connect to the HDMI Matrix Switch in the rack, tucked away and out of sight.
There is RGBW cove lighting control in each room of the house, and the homeowner has the ability to control the lights from a central location or from any room in the house. There are also programmed scenes, such as "Movie Night" or "Dinner Party", which adjust the lighting in the house to the desired ambiance.
The entire system was custom programmed using Control4. Furthermore, our clients are able to access their home directly from the Control4 app on their smartphone making it easy to monitor when they are away.
Conclusion
The end result was a luxurious, minimalist Bauhaus smart home that seamlessly blended cutting-edge technology and high-end design. The family was thrilled with the final product, noting that they loved the simplicity and ease of use of their Control4 smart home system and the handheld remotes for control.