Modern Speakeasy
The cocktail bar and live entertainment venue, "The Budapest Speakeasy," was a popular hotspot for people looking to have a good time with friends, enjoy quality cocktails, and experience great live entertainment. The management team at The Speakeasy recognized the need to enhance the customer experience by integrating smart technology into the venue to improve operational efficiency, customer experience, and overall easy of use.
 Details
Technology Architect: Andrew Woods
Bar and Restaurant with capacity of 45 people
3 Separate Entertainment Areas
Live Music & Trivia Nights
Located in a Neo-Classical listed building on Cukor utca (Sugar Street) in the political, financial, commercial and touristic centre of Budapest, Hungary.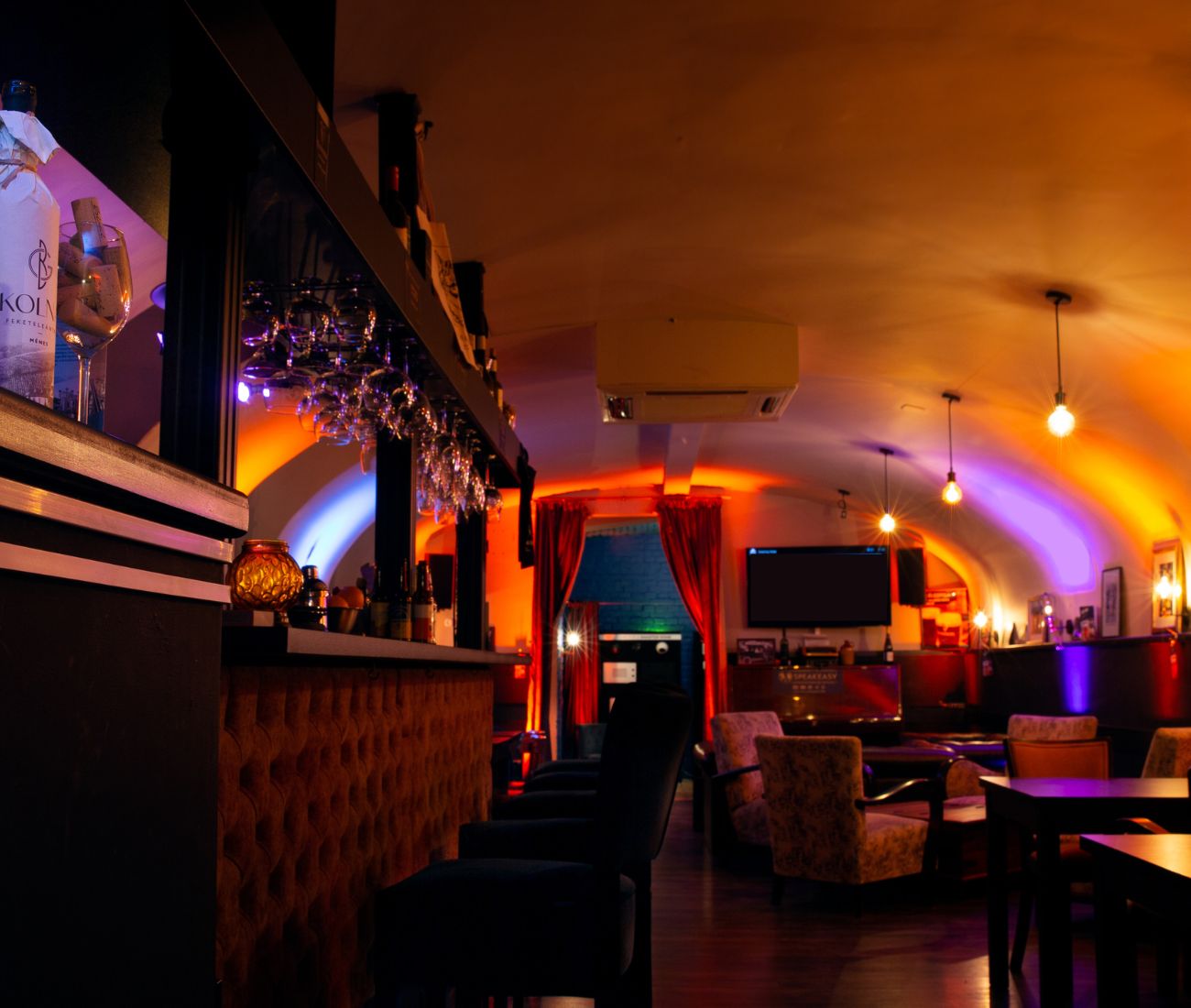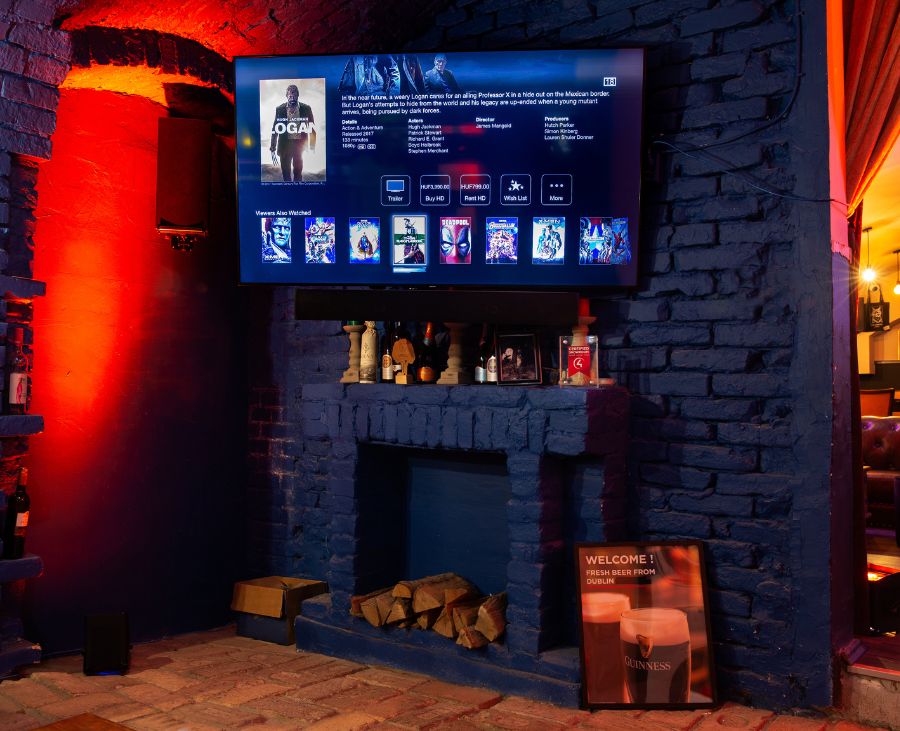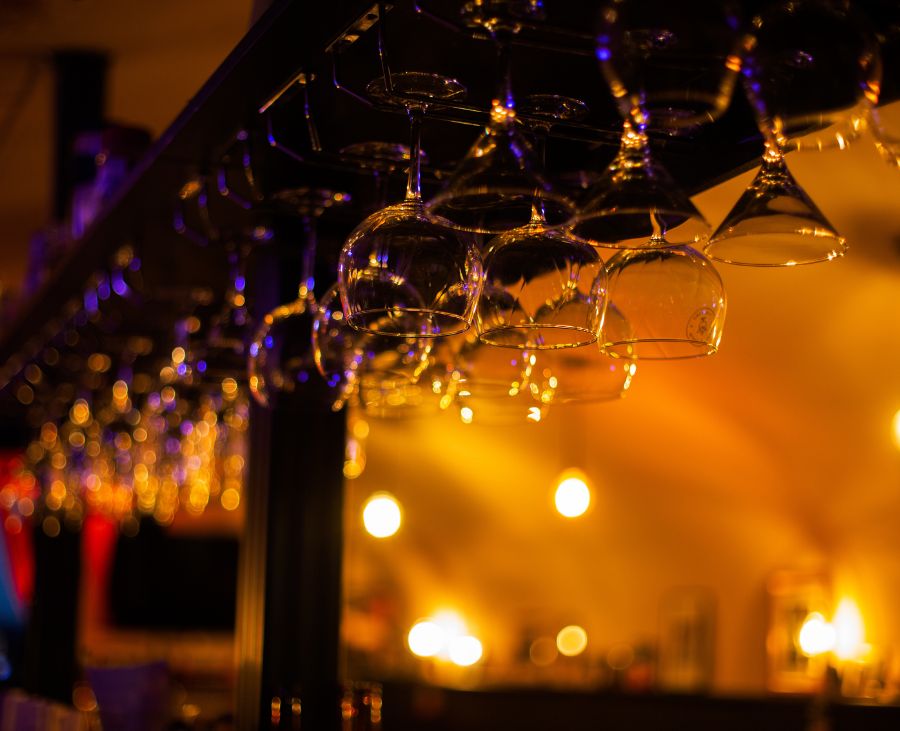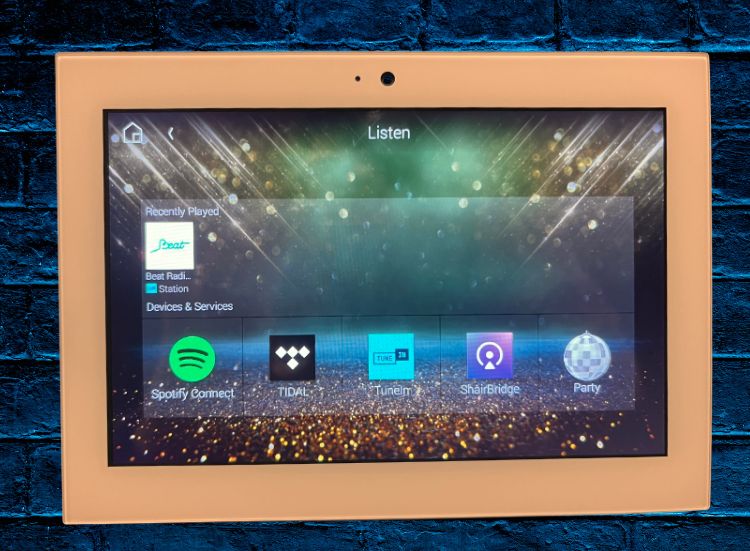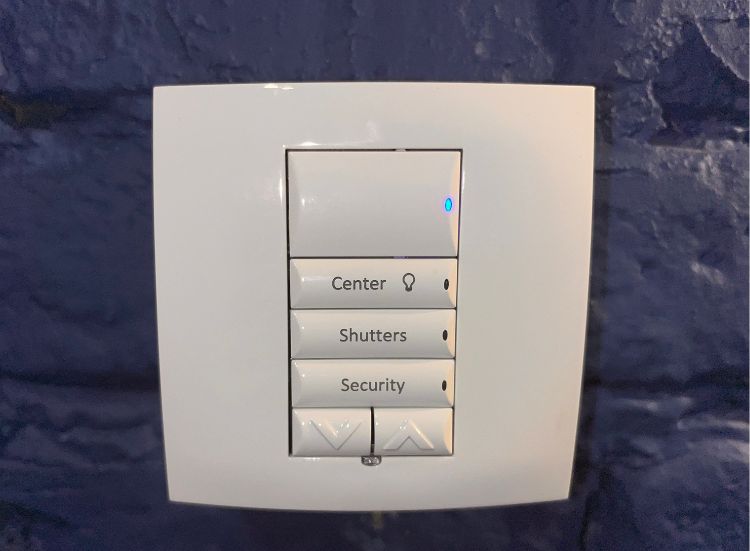 Challenges
The Speakeasy's management team faced a few challenges. Firstly, they needed to create an inviting atmosphere that would attract more customers and keep them coming back. Secondly, they needed a technology solution that would provide seamless control of the lighting, sound, TVs, security, and networking systems in the venue.
They needed the inteface to be easy to operate for the multilingual staff. The owner also wanted to be able to access the site remotely through his smartphone. And finally, they wanted to increase operational efficiency and reduce overhead costs.
Solutions
To address these challenges, The bar's management team worked with S3 to install a fully integrated Control4 smart technology system. The system included easy-to-use Control4 wireless keypads and touchscreens that allowed the staff to streamline common tasks such as picking playlists, adjusting music volume, setting lighting levels, and simplifying daily opening and closing.
When staff arrive they use 'Full On' button in the Control4 interface to turn on all three TVs, dozens of bespoke manufacturered  Triad Silver LCR speakers and all the content delivery devices at once.
At closing time, a 'Close' button in the interface triggers to power down all the AV equipment and lights.
AV signals are distributed through a Binary MoIP system to deliver content through Cat6 cable to save money by avoiding long, expensive HDMI runs.
All of the equipment powering the restaurant's AV and control functions is located in an equipment rack in a back room, thus freeing the room of any cable boxes, TV remotes and other visually intrusive components.
The networking system was comprised of an enterprise-grade Araknis networking solution.
The system also included 4 integrated Luma security cameras that alerted via motion detection and can be viewed remotely via the Control4 app.
Conclusion
The Bar's management team was able to address the challenges they faced by implementing the Control4 smart technology system. By providing an enhanced customer experience, increasing operational efficiency, and reducing overhead costs, the venue was able to  attract more customers, host different kinds of events, and build a better reputation.