The Ultimate Luxury for Movie Enthusiasts
In recent years, home cinema rooms have become increasingly popular, especially as more people spend time at home. Whether you're a movie buff or just love watching TV shows, a dedicated cinema room can take your viewing experience to the next level. With the right equipment and technology, you can recreate the immersive experience of a commercial cinema in the comfort of your own home.
Planning Your Cinema Room
Before you start shopping for equipment, it's essential to plan your cinema room carefully. Consider the size of your room, seating arrangement, and viewing angles to ensure the best possible experience. You'll also want to think about lighting, acoustics, and soundproofing to create an immersive environment that replicates the cinema experience.
Room Size and Layout
Seating Arrangement and Viewing Angles
Lighting and Light Control
Acoustics and Soundproofing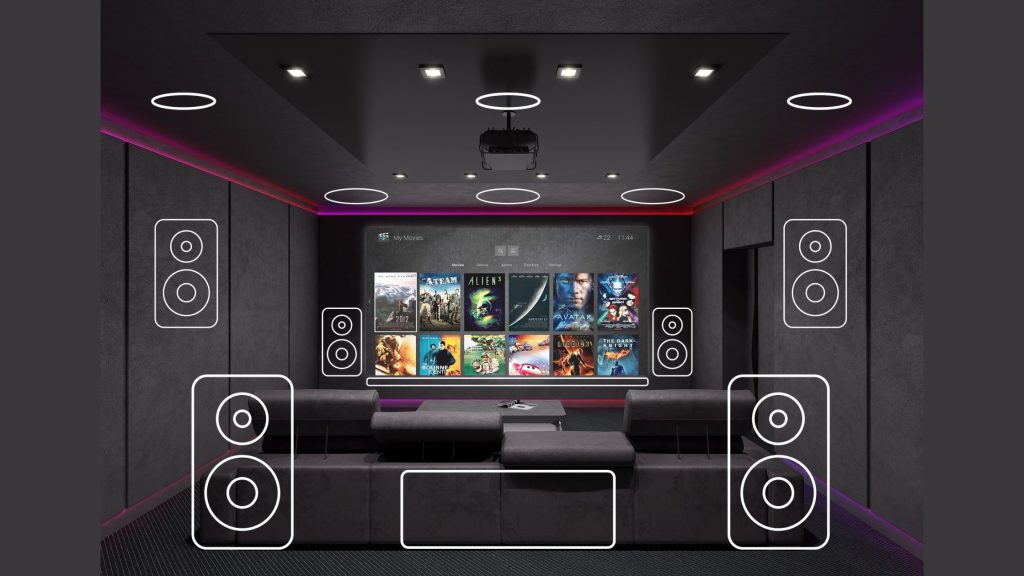 Choosing the Right Display
The centerpiece of any home cinema room is the display. You'll want to choose a high-quality display that provides vivid colours, deep blacks, and excellent contrast. While traditional projectors and screens are popular choices, you may also want to consider a large-format TV like the Sony Master Series A9G OLED or Samsung's The Wall, which offer incredible picture quality and size.
Projectors vs. TVs
Sony Master Series A9G OLED
Samsung The Wall
Audio Excellence with Triad Speakers
No home cinema experience is complete without high-quality audio, and Triad Speakers offer some of the best sound reproduction available. Triad's in-wall and in-ceiling speakers are designed to provide a wide soundstage, immersive surround sound, and crystal-clear dialogue. They offer a range of speakers and subwoofers to suit any room size or configuration, and they can be customized to match your decor.
Control4's Triad audio line was chosen by Dolby to help deliver Atmos to residential applications. Our expert design service team has designed thousands of Dolby Atmos systems for home theaters worldwide.
Triad is a premium manufacturer of custom built-to-order speakers, designed, engineered, and manufactured for nearly four decades in Portland, OR. All their models are available to purchase through us at S3 Entertainment Europe.
In-Wall and In-Ceiling Speakers
Soundbars and Subwoofers
Customizable Design
Streamlined Control with Control4
Control4 is the ideal platform for controlling and automating your home cinema room. With Control4, you can seamlessly integrate all of your audio and video equipment into a single, easy-to-use interface. You can control everything from your display and speakers to your lighting and temperature, all from your smartphone or tablet. Control4 also offers a range of customizable interfaces, including touchscreens, keypads and handheld remotes, to suit your preferences.
Control and Automation
Seamless Integration
Customizable Interfaces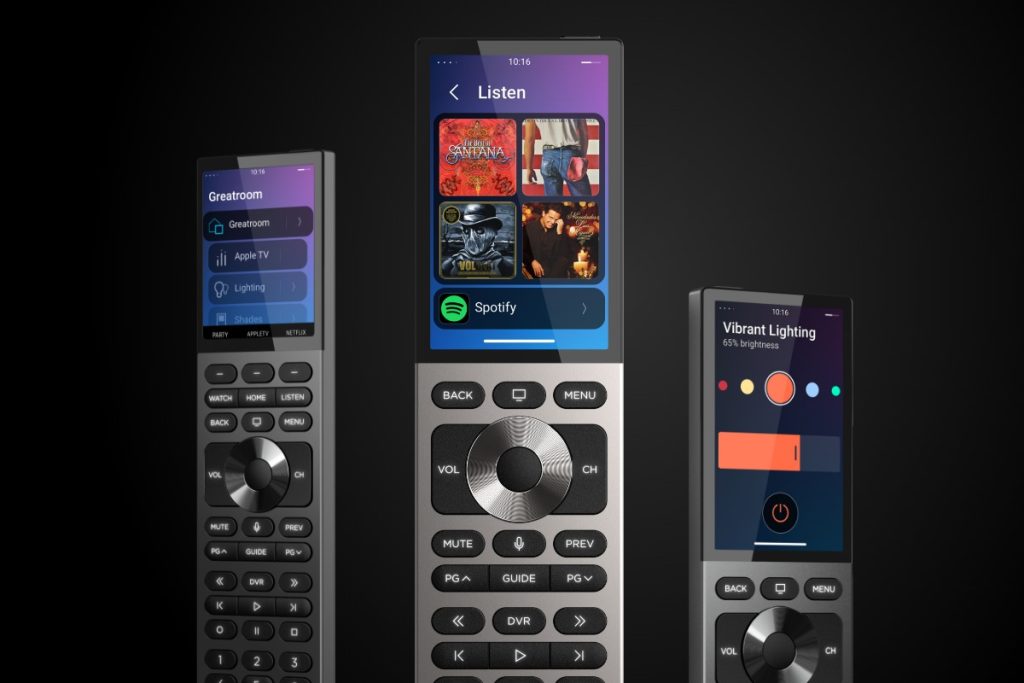 Seamless Video Distribution with Binary MOIP Solutions
Binary MOIP solutions are designed to provide seamless video distribution throughout your home cinema room. MOIP (Media over IP) is a technology that enables you to transmit high-quality video signals over an Ethernet network, eliminating the need for bulky and expensive HDMI cables. With Binary MOIP solutions, you can distribute 4K Ultra HD video to multiple displays with zero latency, ensuring a seamless and immersive viewing experience.
MOIP Technology
Video Distribution
Zero Latency
Automation and Lighting
Automation and lighting are critical components of any home cinema room. With Control4, you can program your system to dim the lights automatically when you start a movie, and raise them back up when the film is over. You can also program your system to adjust your temperature and seating positions for maximum comfort.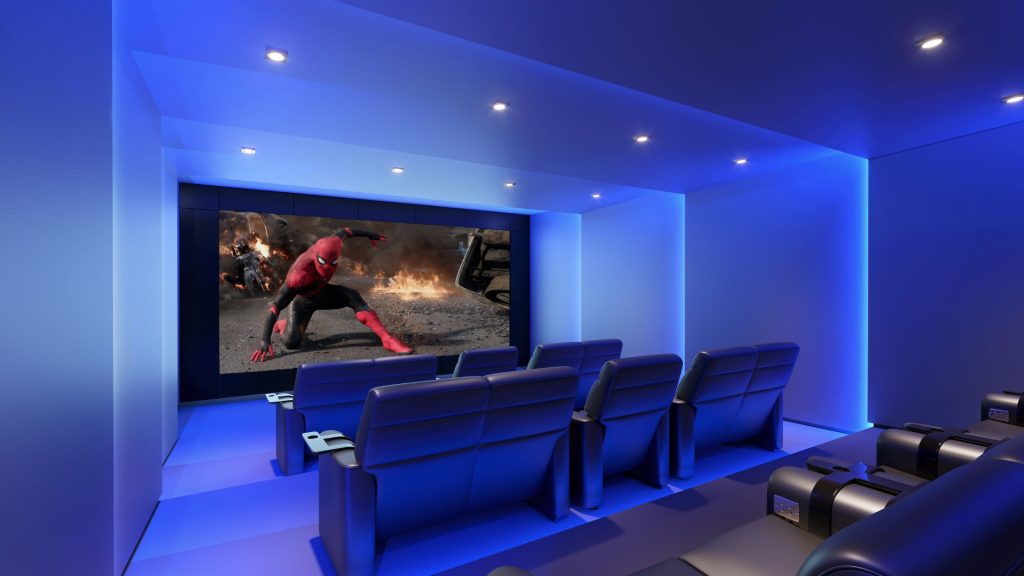 Conclusion
Investing in a dedicated home cinema room with the latest technology and equipment can truly transform your movie and TV watching experience. With Triad Speakers, Binary MOIP solutions, and Control4, you can create a seamless and immersive cinema experience right in your own home. Don't settle for a mediocre viewing experience any longer. Contact us today to learn more about creating the ultimate home cinema experience.