Do you want to upgrade your commercial space and provide your customers with a top-notch experience? Look no further than mixing smart technologies with AV systems. We'll take you on a journey through the world of smart lighting, climate control, security, sound, and signage. These systems will revolutionize the way you do business, adjusting brightness, monitoring air quality, providing surveillance, distributing audio, and displaying dynamic content. Your customers will be entertained, informed, and impressed with your modern space. By the end of this post, you'll be a commercial space guru, ready to take on the competition with sophistication, efficiency, and engagement.
From Boring to Brilliant
Smart technologies are infiltrating commercial spaces faster than a puppy stealing socks. These systems can include smart lighting, which adjusts brightness and colour temperature based on the time of day, occupancy, or ambiance. Moreover, climate control systems can monitor temperature, humidity, and air quality, ensuring a comfortable environment for customers and employees. Security systems, on the other hand, can provide advanced surveillance and access control features, allowing businesses to monitor their premises in real-time and respond to potential threats. Additionally, sound systems can distribute audio content throughout the space, creating a personalized and engaging atmosphere. Finally, signage systems can display dynamic and personalized content, providing customers with relevant information and advertising opportunities. By using these smart technologies, businesses can reduce costs, improve energy efficiency, and create a more personalized and enjoyable experience for their customers.
The Benefits of Smart Technologies
Smart technologies are not only beneficial but also fun in commercial spaces. Firstly, they boost efficiency, reduce costs, and automate tasks. Secondly, smart lighting is energy-efficient with automatic on/off programming, saving businesses money. Thirdly, real-time monitoring enhances security and allows for proactive responses. Fourthly, customer behaviour data can inform marketing strategies, giving businesses a competitive edge. Finally, personalized services, such as smart displays and voice-activated controls, can enhance customer experience and make them feel like VIPs. In conclusion, smart technologies are not only practical but also entertaining, creating efficient, secure, and engaging environments for everyone.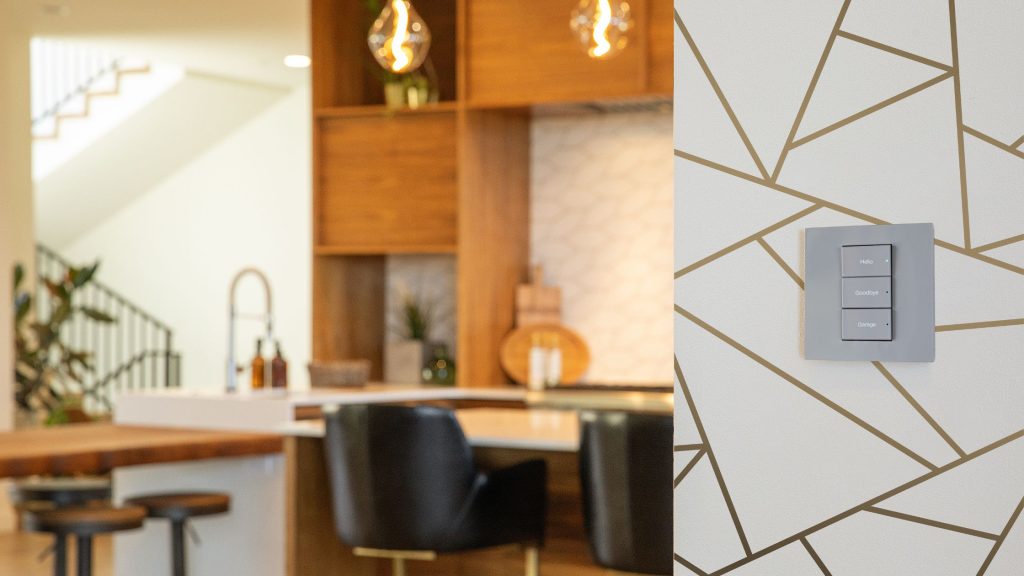 Get Your Business Under Control
Control4's keypads offer the ultimate solution for managing smart home systems with ease, and now they're taking over commercial spaces! From lighting scenes to audio levels and security systems, these keypads have got it covered. With their customizable styles and configurations, they fit right in with any decor. The best part? Their flexibility means they can adapt to any changes in your commercial space, so you're always in control. Plus, their sleek design and customizable options make them the ultimate power player, seamlessly blending in with your space's aesthetic.
AV-tastic: A Smorgasbord of Audiovisuals
In today's market, businesses have a variety of options to choose from, including projectors, screens, soundbars, streaming services, digital signage, and interactive displays. It's like a buffet of audiovisual delights! And just like at a buffet, it's important to pick and choose carefully to get the best experience. Want to give a big presentation? Go for the projector and screen combo. Want to create an interactive experience for your customers? Try an interactive display. By mixing and matching different types of AV systems, you can create a unique and engaging atmosphere that will have your customers coming back for seconds.
Think (or Listen) Outside the Box
Although new to Hungary, Gallo Acoustics speakers are an excellent choice for commercial environments. Firstly, their sleek and modern spherical design fits seamlessly into any space. Secondly, their high-quality sound ensures that audio is delivered in the best possible way. Additionally, Gallo speakers offer a bespoke colour matching service that opens up a world of colour choice. Pantone, RAL, Farrow & Ball, it's your choice. Furthermore, their versatile range of speakers means that there is a suitable option for any commercial space, from small cafés to large conference rooms. In conclusion, choosing Gallo speakers for commercial environments provides businesses with high-quality, reliable, and stylish audio solutions.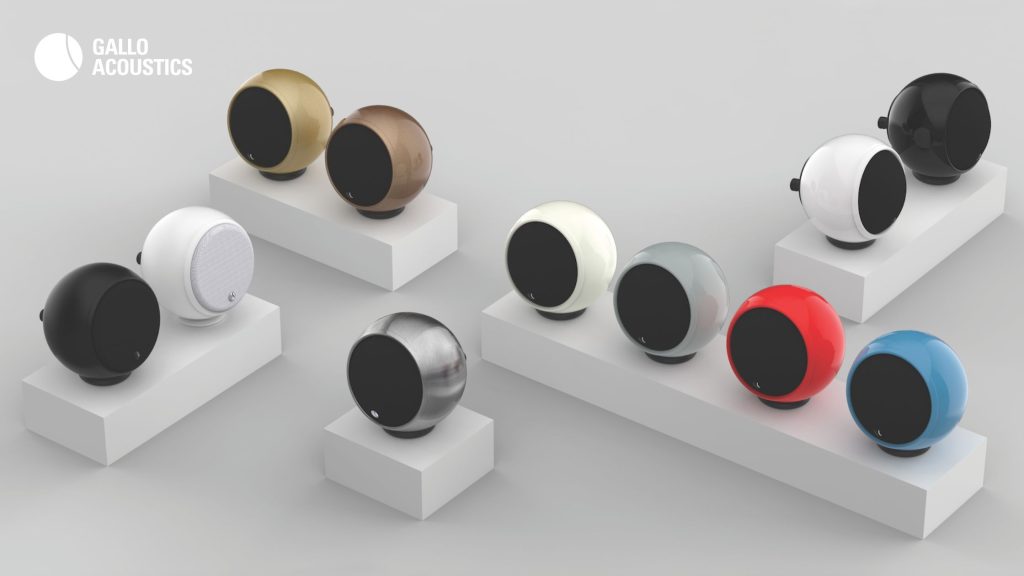 Engaging Customers and Enhancing Collaboration
Using AV systems in commercial spaces offers numerous benefits to businesses, such as increasing customer engagement and employee collaboration, enhancing the overall experience, and improving communication. Audiovisual technology can create an immersive atmosphere that captures customers' attention and keeps them engaged. High-quality audio and video equipment can showcase products, display information, and provide entertainment, all while keeping the customer's attention. Additionally, AV systems can improve collaboration and communication among employees, as well as provide a platform for remote meetings, presentations, and training sessions. This technology can also enhance the overall customer experience by providing digital signage, interactive displays, and other engaging content. By using AV systems in commercial spaces, businesses can create an environment that is engaging, informative, and visually appealing, which can ultimately drive customer satisfaction and business success.
Maximizing Efficiency with Smart Technologies and AV Integration
Combining smart technologies with AV in commercial spaces has become increasingly popular. This is because it allows for greater efficiency and control over different aspects of the environment. By integrating technologies such as Control4 smart lighting and audio-visual systems, businesses can create an immersive experience for customers. Smart technologies enable centralized control and monitoring, making it easier to manage multiple systems simultaneously. Additionally, automated scheduling and energy management features can help reduce operational costs. Overall, the combination of smart technologies with AV systems has proven to be a valuable investment for commercial spaces, improving customer experiences and increasing operational efficiency.
Smart Technologies and AV: The Ultimate Duo
Mix things up with a combination of smart technologies and AV systems. Smart lighting can turn any restaurant into a romantic getaway, while advanced AV tech can take gallery exhibits to the next level. And let's not forget about the bars and lounges – with the right tech, you can create the ultimate party atmosphere. In meeting rooms, smart technologies can streamline presentations and make collaboration a breeze. Don't settle for a dull, lacklustre space – get creative with smart tech and AV and take your commercial space to the next level.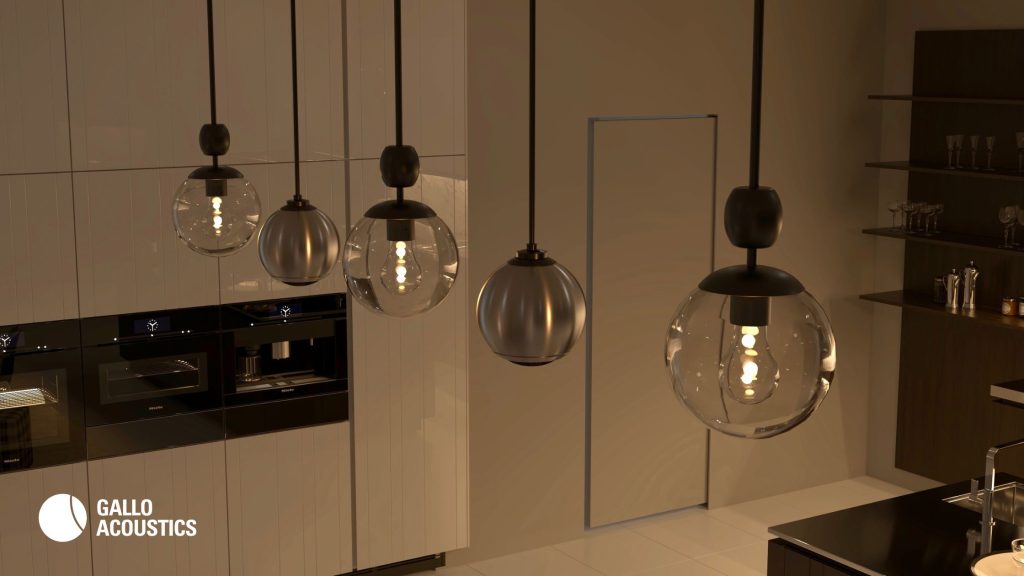 Brewing Up Smart Tech
Our client, The Mill Street Brewery, is a perfect example of a commercial project that has implemented smart technologies and AV to enhance customer experience. The Mill Street Brew Pub is located in a pedestrian-only historic site of Victorian industrial buildings. We created an immersive experience for our client using Control4 technology. Staff can easily play HD video from a variety of sources on multiple TVs, and control them all from one simple in-wall touchscreen interface. A Control4 touchscreen allows the staff to conveniently manage security, music, televisions, temperature, shades, and more. In addition, we integrated smart lighting and the Electro‑Voice sound system that change with the mood of the bar, creating a dynamic and interactive atmosphere. With the use of smart technologies and AV, The Mill Street Brewery stands out in a highly competitive industry and provides an engaging environment for customers.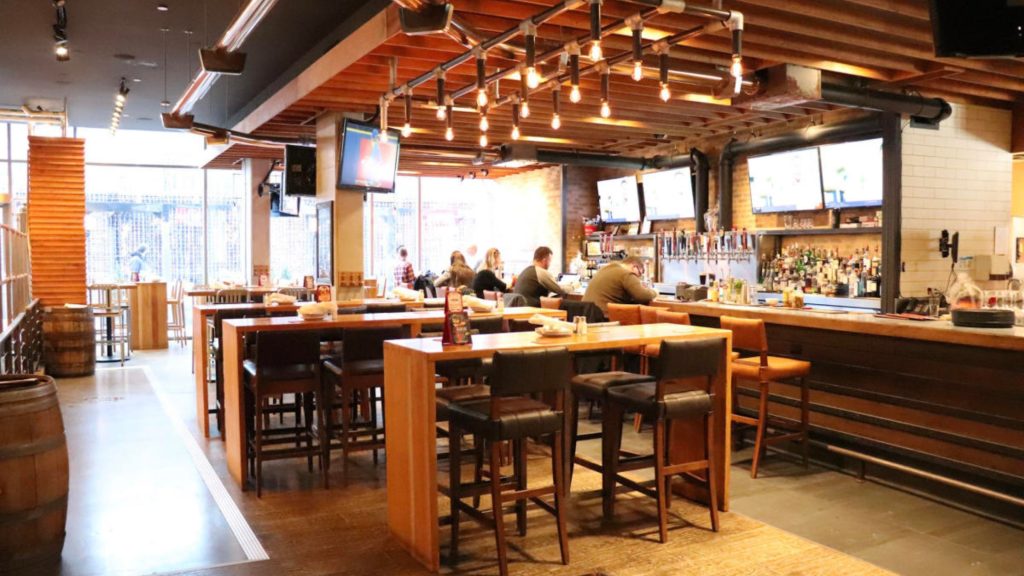 Conclusion
Welcome to the future of building design. Smart technologies and AV systems are transforming commercial spaces and offering a wealth of benefits, from energy efficiency to enhanced user experience. With Control4 smart technologies, businesses can create tailored systems that cater to their specific needs and deliver unique user experiences. Smart lighting, keypads, and other technologies enable businesses to optimize their commercial spaces and increase their overall value. As the world continues to digitize, it's clear that smart technologies and AV will remain essential tools for successful commercial space design and operation.
Ready to take your commercial space to the next level with smart technologies and AV systems? Contact us today to learn more about our range of products and services, including Control4 smart lighting and keypads, Gallo Acoustics speakers, or other advanced AV systems. Our expert team will work with you to design, install, and program a customized system that meets your specific needs and enhances the functionality and aesthetic appeal of your commercial space. Don't miss out on the opportunity to create a unique and immersive environment for your customers and employees. Contact us now to get started.